Welcome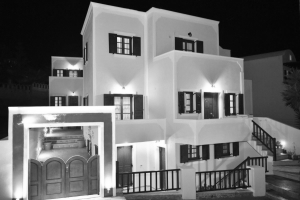 Our apartments located in Karterados, just 8 minutes walking distance from the center of Fira. Karterados is a quiet, traditional village of Santorini with beautiful streets to enjoy your walks.
The beautiful and spacious apartments are 60sqm. and 40sqm. with one or two bedrooms and can accommodate families, groups and couples in our fully equipped rooms. Parking is available!
Karterados Village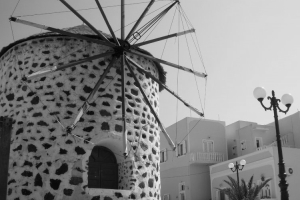 The traditional village of Karterados is built beside a stream in a ravine. Its existence is recorded back to the 17th century. The original dwellings are cave houses built deep into the rock face. During the 19th century, it was one of the large sea captain villages on the island. The name of the village comes from the Greek word 'karteri' = waiting point or ambush point, probably because ambushes were set to trap marauding pirates.